Welcome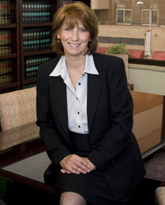 Bushell Law, L.L.C. is an experienced Colorado law firm that focuses on family law, personal injury, and employment law. Bushell Law, L.L.C. serves clients in the Denver Metropolitan area, and along the Front Range from Colorado Springs to Fort Collins, Colorado.
Bushell Law, L.L.C. is a Pre-Paid Legal Services referral law firm for the State of Colorado, which supports Pre-Paid Legal Services' culture of compassion and is committed to providing service from the heart to each and every client who contacts our firm.
Bushell Law, L.L.C. provides a free initial consultation and offers free family law seminars to assist clients who are considering starting the divorce process.
AREAS OF PRACTICE
Family Law
Custody and Visitation
Divorce
Litigation
Personal Injury
Motor Vehicle Accidents
Slip and Fall
Premises Liability
Medical Malpractice
Employment Law
Workers' Compensation Law